Lubrication Monitors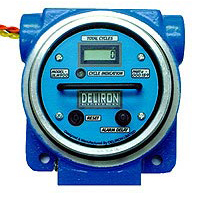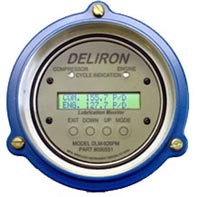 A digital lubrication monitor is an electronic device that combines the latest technology in microprocessor and transistor components for detecting SLOW-FLOW and NOFLOW conditions of divider block lubrication systems. A digital lubrication monitor displays total run-time hours and total oil consumption in pints. Lubricant flows through the divider valve assembly forcing the divider block pistons to cycle, operating the proximity switch. It's internal microprocessor resets the timer, lights the LED, and allows the unit to continue operation by monitoring the proximity switch. The blink of the LED indicates one complete cycle of the lubrication system and enables the operator to accurately monitor and control oil consumption rates. The pulse must be received in a predetermined time or a shutdown will occur.
The Digital Lubrication Monitor come in following models:
DLM 811
DLM 812
DLM 820
DLM 821
DLM 822
DLM 830
DLM 831
DLM 900
DLM 920
DLM 926
DLM 928
Instruction guide for each model of the digital lubrication monitors is available for download. These files are in Adobe Acrobat (.pdf) format. These product data sheets are available to be printed out and reviewed for your convenience. You must view these downloads using Adobe Acrobat Reader, which is freely available to download at http://www.adobe.com.