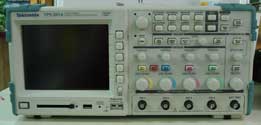 We are Terra Metrics, Ltd., dba Whitlock Instrument. Whitlock Instrument is a company with unparalleled expertise in developing Oilfield Control equipment. We serve small companies to large corporations and everything in between with prominent solutions specifically tailored to meet the needs of every customer. No project is too large or too small. Whether you need to buy electronic equipment, repair service, or a piece of equipment developed from engineering to implementation, we are the shop for you.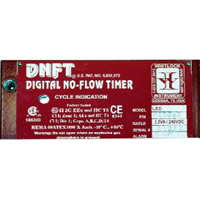 DNFT performs monitoring and shutdown functions like No-Flow, Low-Flow or Excessive-Flow for Divider-Block Lubrication Systems. Digital No Flow Timer (DNFT) for Compressor Lube Systems is manufactured under ISO 9001:2000 registration certficate TRC 00446. DNFTs can be used for a variety of different applications in the oilfield to help keep motors and transmissions functioning properly.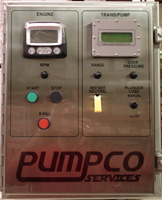 Over 50 years of Engineering Design, Manufacture and Service experience, cutting edge technologies and exploring the innovative products have made us the leader in the market. Please take a few minutes to browse through the products and services that we have to offer. If you do not see exactly what you need, then feel free to email us at the above email address so that we can discuss your needs further. Product Data Sheets and product specifications are available on all of the products that we develop, which makes it easier to integrate our solutions into your existing applications. Our strategy is to offer products, services and solutions that are efficient, cost effective and deliver the best customer experience possible. We are proud of our people, our high standards and values, and our deep commitment to excellence in everything that we do.